01603 721590
Delivery postcode is
TW18
Page Generated:
11 Dec, 2019 20:07:47
Apex Summerhouse 349 - Low Level Glazing, Double Door
Summary:
Sizes 10'x6', 10'x8' or 10'x10'. These unbeatable value summerhouses include deal shiplap cladding and double hinged doors with black antique ironmongery as standard. Quality features include strong planed framework and a tongued and grooved floor and roof. Other features include panoramic low level glazing to the front wall and both side walls. Unlike other summerhouses at these competitive prices no man made boards or OSB are used.
Prices fixed until Wednesday 11th December.
The prices INCLUDE DELIVERY and FREE INSTALLATION complete with glazing. Unlike others we do not add delivery charges at the checkout. Our local baselaying service is also available in many postcode areas.
Specifications
Free same day installation
The walls and floor are treated by total immersion in a high quality preservative
12mm deal tongued and grooved shiplap wall cladding (finished size after machining)
12mm deal tongued and grooved roof boards (finished size after machining)
12mm deal tongued and grooved floor boards (finished size after machining)
Strong 50mm x 50mm planed framework
Strong 50mm thick floor joists
Strong 50mm x 50mm planed roof purlins
Large glazed area with low level windows to the front and both sides
3' wide fully glazed double doors with black antique ironmongery (900mm)
Rim lock with handle and keys
Doors and windows glazed with clear syrene and timber beads all round
Front roof projection approximately 12" (300mm)
20kg green mineral felted roof
Eaves height approximately 6'2" (1880mm)
Ridge height approximately 7'2" (2185mm)
FREE SAME DAY INSTALLATION - THE BENEFITS: Our free in house installation service is not just convenient, it is also your assurance of a better quality summerhouse. This is because any building which includes free installation is invariably better made using quality components. Over time regular feedback from fitters ensures that design faults and weaknesses have been rectified. Same day installation is convenient for you and cost effective because it saves travelling costs. The fitters will deliver your summerhouse and then install it, all at the same time. Others send sub-contract fitters separately, often from far away and often a week or two after the delivery. Waiting for the fitter can be very frustrating. Sub-contract fitting is also much more expensive because of the travelling costs. The fitting service does not include base preparation. A flat and level base is required, which can be made using concrete, paving slabs, pressure treated timber or plastic. In many areas we offer a base laying service as an option. We also offer heavy duty plastic base kits in all areas.
SIZES - DEPTH AND WIDTH: The sizes are listed alongside the price. The first dimension listed is the width and the second dimension is the depth. The width refers to the angled gable walls at the front and rear including the door wall. The depth refers to the side walls. The sizes listed are the external wall sizes. These sizes do not include the roof overhang. Many other suppliers quote the overall roof size which is much larger.
Options
Treated 3" x 3" floor bearers
This summerhouse can be made in smaller sections if access restricted
Recycled plastic base kits
A selection of microporous wood preservatives in a wide choice of colours
FLOOR BEARERS: Bearers are substantial pressure treated beams under the floor, which will prolong the life of your summerhouse. The bearers are the only part of the summerhouse which is in contact with the ground and they are pressure treated for longer life. The bearers also raise the floor above the ground. This allows air to circulate under the floor to reduce dampness and also reduces saturation of the lower cladding boards.
RECYCLED PLASTIC BASE KITS: Designed to spread weight and quickly clipped together, each paver is 500mm x 500mm. These durable and eco friendly plastic pavers are made from 100% recycled polypropylene. Lightweight and easy to install, the finished base will outlast any summerhouse. Extensive preparation is not normally required - just level the soil and lay the pavers directly on the soil. No sand or shingle is required. Weed membranes are not needed below timber floors. Unlike paving or concrete these bases are self draining and fully relocatable. Our standard pavers support 150 tonnes per square metre. They are suitable for any normal use and they can be laid on a soil or shingle sub-base. Our heavier duty pavers support 350 tonnes per square metre. They can be laid on any flat surface including concrete. Where space permits the base is normally laid full size but if required in a tight location the pavers can be easily cut to size with no loss of structural integrity. These heavy duty pavers are only available when you purchase a Summer garden building. Fast delivery within 3-5 days ensures that you can start work quickly.
MICROPOROUS PRESERVATIVE - DELIVERED TO YOUR DOOR: Our quality microporous preservatives are impervious to water but not to water vapour. This allows the wood to breathe. You can order up to 3 separate colours if required. At least two coats are normally required with a further coat at periodic intervals.
Our 3 star preservative is practical and affordable with a choice of 4 colours. It covers around 10 square metres per litre and normally lasts 1-2 years before a further coat is required.
Our 4 star preservative is a high quality preservative which covers around 9 square metres per litre and normally lasts 2-5 years before a further coat is requred. It is available with a choice of 12 colours.
Our 5 star preservative is a deluxe high build preservative which can be used to achieve a stunning finish. Each extra coat increases the colour and sheen. It covers around 8 square metres per litre and normally lasts 2-5 years before a further coat is required. It is available with a choice of 12 colours.
Based on average coverage five litres of our 4 star preservative is enough for two coats on an 8'x10' shed or an 8'x8' log cabin. Ten litres is enough for three coats on a 10'x16' shed or a 12'x10' log cabin. Coverage varies according to the smoothness of the surface and the porosity of the timber. We recommend that you order more than you need to be sure that you have easily enough. All of these preservatives are safe for use with children and pets. These microporous preservatives are only available when you purchase a Summer garden building or if you purchased a Summer building in the past. Prices include free mainland delivery to England, Wales and southern Scotland. Colours are only as accurate as reproductive techniques allow.
WATERPROOF CLEAR SEAL - DELIVERED TO YOUR DOOR: Our hardwearing clear seal is ideal as a clear varnish for bare timber or as a waterproof top coat for painted wood and pressure treated timber. It is also ideal as a waterproof floor varnish, especially the polyurethane clear seal. The smooth and shiny finished surface is waterproof and easy to clean. Available in a choice of acrylic or polyurethane, these colourless water based coatings are almost odourless and recommended for smooth planed timber only. One coat is normally required as a sealing top coat on painted or treated timber. A minimum of two coats are normally required on untreated wood. Up to three coats may be required for floors. An unsealed timber floor quickly shows muddy boot marks and other dirt. For best results a floor should be treated at the earliest opportunity while the timber is new and clean. On average five litres of our 5 star clear seal is enough for three coats on a 12'x12' floor, two coats on the walls of an 8'x8' log cabin or one coat on the walls of a 12'x16' log cabin. We recommend that you order more than you need to be sure that you have easily enough. The price includes free mainland delivery to England, Wales and southern Scotland.
BURGLAR ALARM: This simple and effective battery operated burglar alarm kit is easy to install in any wooden garden building. The main panel features a digital keypad and a powerful built-in siren. Two pre-wired door contacts are also included complete with a length of cable which plugs into the main panel. A 9 volt PP3 alkaline battery is required, which is not supplied with the kit. The alarm is easy to set using the digital keypad. A delay allows plenty of time to enter or leave the building after setting the alarm. Once the alarm has been armed it will be triggered by opening the door or tampering with the wiring. When the alarm is activated the siren emits a powerful and unpleasant sound to deter intruders.
RESTRICTED ACCESS: A quality feature of these sheds is that they are made in large rigid panels. If access is restricted, your shed can be specially made in smaller sections designed to pass through a normal single door. The smaller sections are designed to be at least as strong as the larger panels normally supplied.
Delivery
Delivery is normally between 3 and 5 weeks after order
Our summerhouse prices include all delivery charges - unlike others we do not add delivery charges during the checkout process.
SPECIALIST DELIVERY SERVICE: These summerhouses are normally delivered by specialist trained staff in dedicated vehicles. Most other summerhouses are delivered by national carriers who normally deliver to the kerbside only and their prices are based on weight and pack sizes. National carriers normally refuse to carry glass and generally cause more damage. As a result summerhouses delivered by outside carriers are normally made in smaller sections and weigh less, with thinner cladding and framing, styrene glazing less than 2mm thick and OSB floor and roof boards just 7mm thick. The benefits of a specialist delivery service include less damage, larger panels, heavier construction and helpful drivers who will carry your summerhouse to your chosen storage place.
Ordering/Payment
All summerhouse prices include VAT.
ORDER BY PHONE: You can pay with a debit or credit card. To order phone us on 01603 721590 seven days a week.
ORDER ONLINE: You can pay with a debit or credit card. We also accept password protected online payments using Verified by VISA or Mastercard SecureCode.
METHODS OF PAYMENT: We accept most major credit cards and debit cards including VISA, MasterCard, VISA Delta, VISA Debit, MasterCard Debit, Electron, Solo, Switch, Maestro and UK Maestro. We also accept secure online payments using Verified by VISA or MasterCard SecureCode. We do not accept American Express or Diners Club cards at present.
SCHOOLS, COUNCILS AND BUSINESSES: We supply many schools, local councils and businesses both large and small. The prices and terms are the same so you can order online if you wish. If you want to pay by BACS transfer or company cheque you will need to order by phone.
Installation
All prices include FREE INSTALLATION by specialist trained staff.
Your summerhouse will be delivered and installed on the same day by prior appointment with you.
FREE INSTALLATION: This summerhouse includes free installation. These summerhouses are designed to be professionally installed so more care is taken in the factory to speed up installation and minimize problems on site. The result is better quality summerhouses which are easy to fit and longer lasting.
Features and Accessories
Minimum base sizes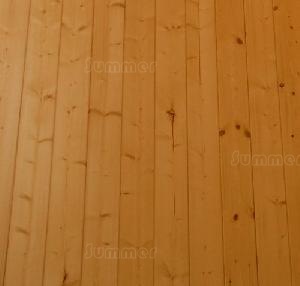 DIY preservative - waterproof clear seal
Clocks
Clocks
Clocks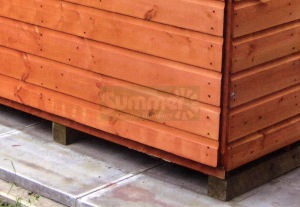 Floor bearers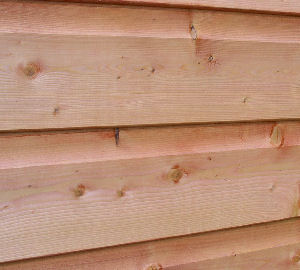 Close up view of cladding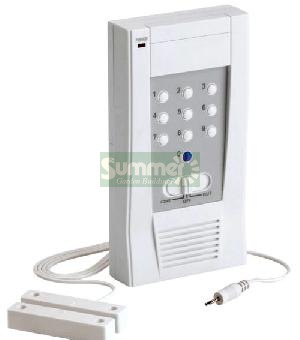 Burglar alarm
Solar powered inside lights - no running costs
Solar powered outside lights with motion sensors - no running costs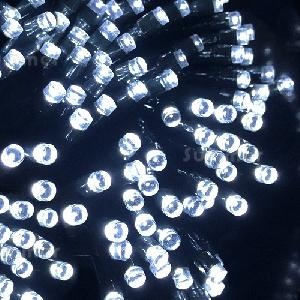 Solar powered string lights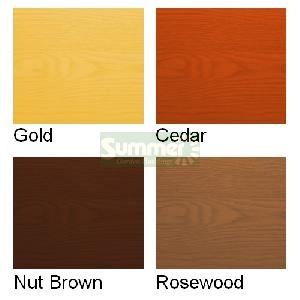 DIY preservative - microporous - 3 star
DIY preservative - microporous - 4 star
DIY preservative - microporous - 5 star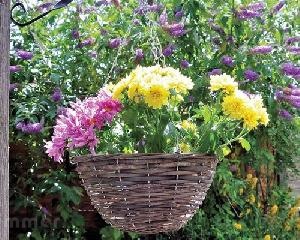 Hanging baskets and planters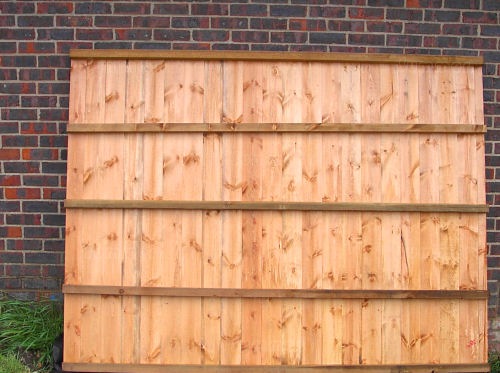 Restricted access for large panels